A brief history of Charlton Recycled Autoparts, by the Managing Director, Terry Charlton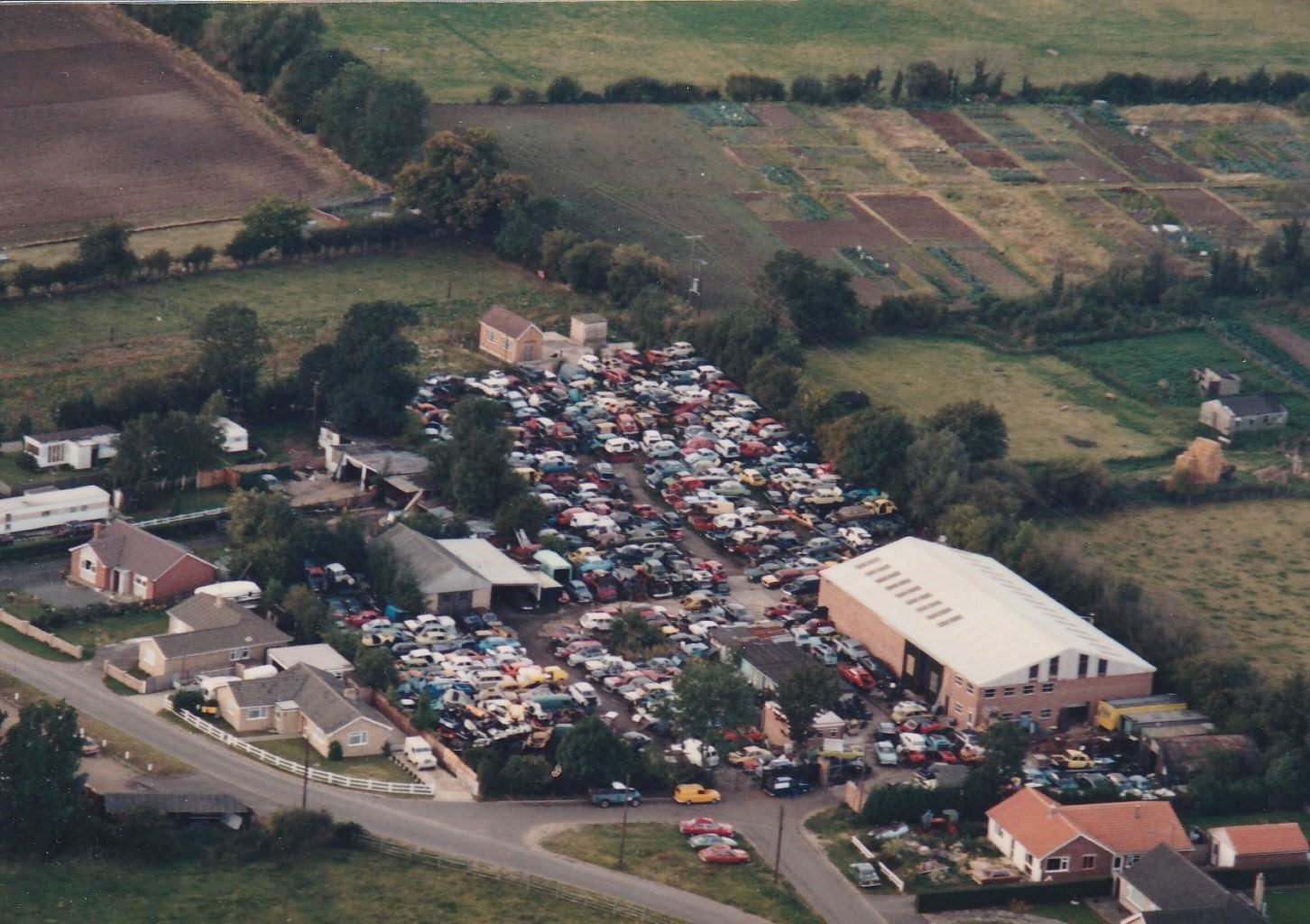 Charlton Recycled Autoparts Ltd was founded in 1971 by my father Ron Charlton. We started in Sawston, Cambridge, and from the outset specialised in dismantling modern vehicles.
In 1977 I started working for the family business. During the 1980s we continued to develop and outgrew the Sawston site. As a result we moved to a larger premises at Waterbeach & became a premier supplier of quality, tested secondhand parts.
'The Charlton Recycled Autoparts site at Sawston in about 1991'
In 2001, from a new premises in Thriplow, we began to specialise in selling parts for Mercedes, Mitsubishi, Dodge, SmartCar and Chrysler/Jeep.
In 2015, we once again refocused our activities on 'specialism', this time focusing on 4x4 vehicles:
After 44 years of trading we still operate to the same high standards as we did in 1971.
Nowadays we dismantle approx 300 4x4 'breaker' vehicles each year, plus thousands of 'end of life' vehicles.
Environmental Policy
Charlton Recycled Autoparts Ltd are committed to environmentally sustainable methods of business. This commitment ensures that the business activities minimise waste and pollution. We take our responsibility to the environment seriously and firmly believe in the role we play in the recycling industry - helping to minimise the environmental effect of vehicle dismantling & bringing the benefits of parts reuse to an even wider audience.